From January until appr. December our assortment of goods also includes raw inshell peanuts from Egypt.
We offer the Virginia type varieties Gregory and NC extra white in the sizes 7/9, 8/10, 9/11 and 10/12 cpo (count per ounce). Egyptian inshell peanuts are especially white in colour and can therefore be delivered to clients with very high quality demands.

Each container is loaded and shipped with 14.300 kg (22 jumbos of 650 kg each). Upon special demand, we can also pack the inshells in poly bags of 30 kg.
The Egyptian inshell peanuts imported by us can also be delivered to our clients roasted and packed.
We cooperate with a specialised roaster who processes our raw material in a very quality oriented and sensitive roasting procedure. The delivery period is the same as with the raw inshell peanuts, from January until December.

Currently, we are packing in transparent 2,5 kg plastic foil bags. Each bag can be labelled upon request. We can deliver any quantity from single pallets up to full loads. Each pallet comes with 70 cartons of 2 x 2,5 kg.
Peanut kernels
raw and blanched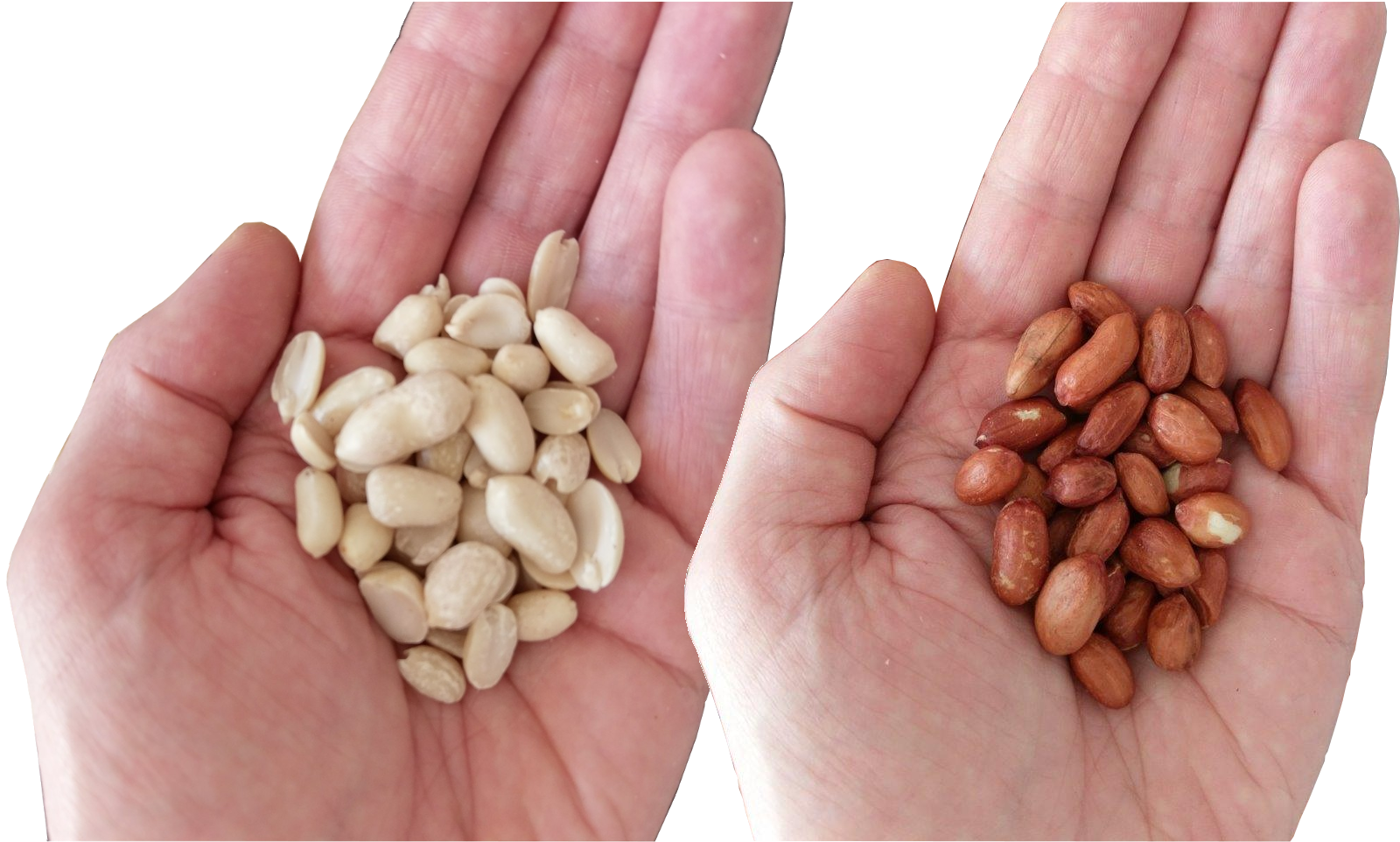 We also offer peanut kernels, both raw and blanched.
The varieties Bold, Java, Spanish and Runner are imported from India, Argentina and Egypt. The delivery season is from January until December and we can supply sizes 40/50, 50/60 and 60/70 cpo.
Should you be interested in other sizes, please contact us.
If you want to touch people, make use of nature and arts.
Helmut Weyh